Projektergebnisse im Rahmen von PEAK werden hier in Form von wissenschaftlichen Beiträgen und Pressemitteilungen veröffentlicht.
Wissenschaftliche Veröffentlichungen
Design choices in peer-to-peer energy markets with active network management
Vincenz Regener, Gisela Römmelt, Andreas Zeiselmair, Louisa Wasmeier, Alexander Bogensperger
2022 IET Special Issue: Blockchain technologies empowering peer-to-peer trading in multi-energy systems
Due to the growing number of Distributed Energy Resources and new electrical loads at the sectoral contact points, novel organisational forms such as Local Energy Markets arise to deal with increasing complexity in the energy system. However, these markets are radically different from traditional energy markets, as they often allow individual prosumers to trade with each other via a peer-to-peer scheme. To guarantee tamper-proof settlement, an increasing number of these markets feature a distributed ledger technology.This paper analyses different design variants of peer-to-peer markets, focusing specifically on the allocation mechanism under network constraints as these mechanisms constitute the core component of a market design. We assess these designs concerning user acceptance, economic performance, practicability, and their ability to relieve grid congestion. Further key performance indicators also cover communal revenues or welfare distribution. For this purpose, we developed an agent-based simulation framework, which builds on data from three German reference municipalities derived from a novel clustering approach. Besides a consolidated presentation of the results, we highlight current implementation obstacles and identify promising concepts for further research.
Elicitation and Analysis of Requirements for a Peer-to-Peer Energy Market​
Maximilian Kilthau, Vincenz Regener, Andreas Zeiselmair,
Jan-Philip Beck
2022 IEEE 16th International Conference on Compatibility, Power Electronics, and Power Engineering (CPE-POWERENG)
By addressing the trends of digitalization, decentralization, democratization, and decarbonization, local Peer-to-Peer (P2P) markets have the potential to significantly accelerate decarbonization at the communal level. In addition to prosumers and consumers, other stakeholders are involved in P2P trading as well. To consider the individual stakeholder interests, we extended and refined an existing methodology for establishing and analyzing the requirements for a local energy market. Thus, the paper describes the extension and application of the first part of the Development approach for Decentralized Control Systems (2DECS). According to 2DECS, we followed the four artifacts of requirements elicitation: the derivation of relevant User Stories, the "Definitions of Done", creation of Story Cards, and the establishment of Acceptance Test Requirements. In addition, we rated the individual interests of the market participants based on their potential for conflict.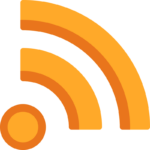 Lieber Nachbar, hätten Sie noch etwas
Strom für mich?
Heute können viele Menschen eigenen Strom erzeugen. Durch Tauschbörsen, unter anderem auf Blockchain-Basis, sollen alle etwas davon haben.